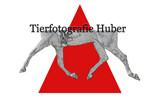 Welcome to the online shop of
Here you will find all pictures from our events and fotoshootings.
Please select "Pictures" and choose your event afterwards.
If you don't want that your pictures will be published on our website, please send us an email.
From June 2018, the pictures of the events will only be available upon request. Please use the contact form for this
For a payment with direct debit you have to register
Have fun browsing,
your Tierfotografie Huber team

If you can't find your pictures, don't hesitate to send us an email or call. We will help you.
You can find Tierfotografie Huber on facebook as well!!!
Important:

Please keep in mind that all images presented here are protected by copyright and may not be copied, 
published, stored or similar.

For the publication we offer four versions of the original file, a new format suitable for facebook.

Please bear in mind that the photographs purchased here or at the events are subject to copyright and 
may not be photographed or scanned.